Keylogger – wise solution for inner security
Running any company, employers are afraid of turncoats. People, who sneak around digging in most important internal information with an only aim of selling or transmitting it to their peers.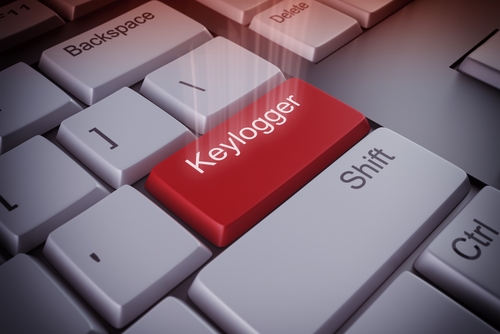 The worse is only those who spend half of the day surfing the net instead of acting in their professional capacity. The way out is getting rid of such employees. But, first, you need proofs.
Without a doubt, you can send another worker for keeping an eye on a suspect. Although that will make them aware, they are in trouble. And their behavior will change immediately.
Invisible control
Every boss has thought on certain methods of controlling their workers while staying invisible. Checking their computers is a wise idea. Especially if there is a solution for doing it remotely.
Keyloggers win a lot of attention over the past few years. These are smart apps that record every key press, keeping users unaware of what is going on. Millions of parents all over the world adopted these programs too.
They have finally received unlimited access to their kid's gadgets and messages. Children can feel free and uncensored on the Internet. Keyloggers let parents know what behavior model to choose and when it is time to roll in with wise advice or support.
Keyloggers' functions
Logs. Its main option is clear from the name. This software was developed to save logs. Every time user presses a key – Keylogger saves it in the folder at your PC. The more users you are trying to track – the more folders appear.
History. Every URL address is saved too. Users might clear browser history, but system records it as soon as you insert it in the browser.
Messengers. True superpower such apps give us is reading all messages, emails, and chats. Sometimes it is important to find out if there was any informational exchange. This is how we can become that third power that only watches and never replies.
Screenshots. Every screenshot made by the user is saved too. However, you can adjust the system to make screenies of the desktop on a certain interval. Once every three hours, or so. Thus you will not have to dig into those logs but simply look through these images to find out anything weird.
Time settings. If you are afraid of your workers using their working PC for a personal matter or transferring information after their working ours – you can program this system to switch off the net, or turn off all computers after 6 p.m. and until 8 a.m. or so.
Algorithm
The system is easy and user-friendly. One needs a few clicks for installing the pack and a few more for adjusting it. After that total access is guaranteed. The app follows every movement sending short reports to your storage. All data there are encrypted and get available after you dial a password.
Sometimes Keyloggers are called spyware. Without a doubt, cybercriminals can use them, but this software itself brings no harm to the network system. If you buy it for domestic use only – no problem. It is hard to find parents who want to steal their kids' credentials.
As for the office use, most of the companies ban their workers using online banking from their office computers or solving any other personal business. If the employees follow these rules – this app brings no threat to them as well.
This method of invisible control helped thousands of companies all over the world check their staff and find out if they can trust people they hire. Parents have finally got on the same wave with their kids. All thanks to Keyloggers.